Saint Veronica
An Eastern Orthodox Historical Overview
and Liturgical Service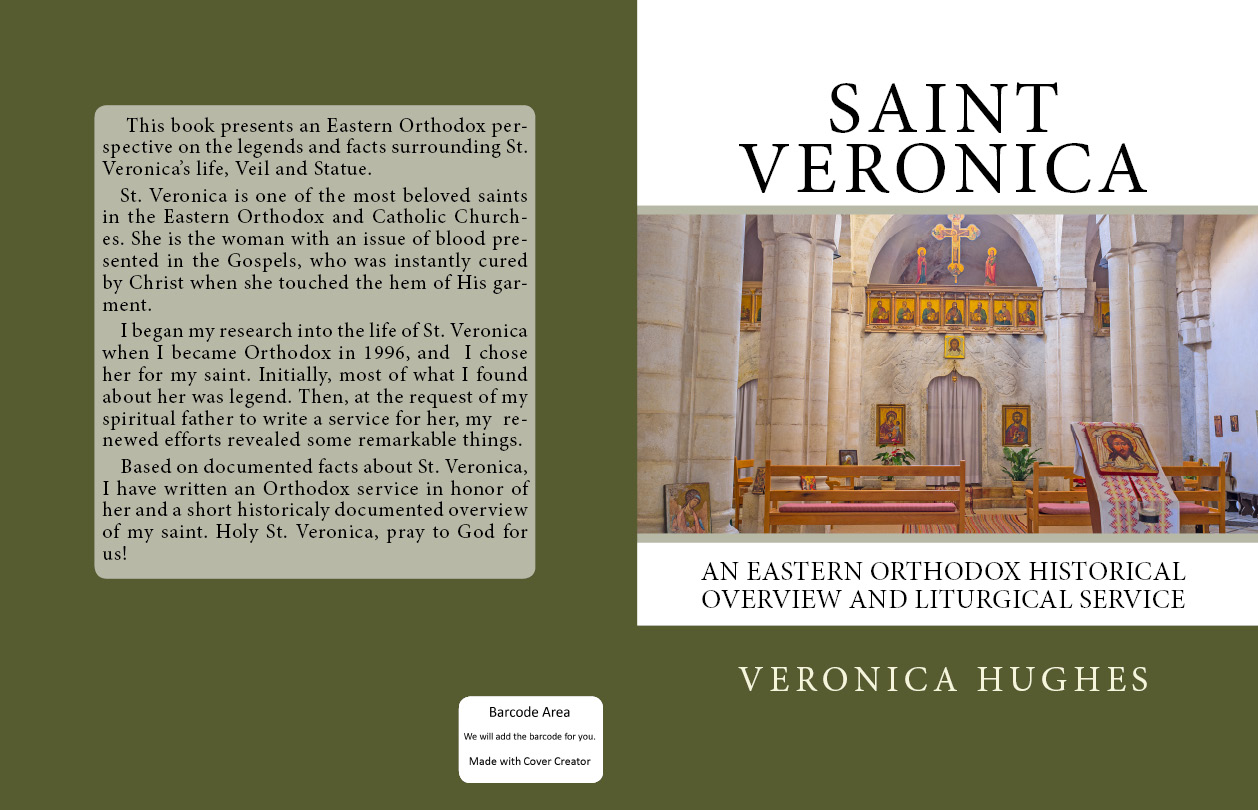 $11.95
Available in Fall of 2017
Softcover/full color interior
Order a Book
Back Cover Text
St. Veronica is one of the most beloved saints in both the Eastern Orthodox and Catholic Churches. She is the 'woman with an issue of blood' presented in the Gospels, who was instantly cured by Christ when she touched the hem of His garment:
"And behold, a woman which was diseased with an issue of blood twelve years came behind him and touched the hem of his garment, for she said within herself, `If I may touch hip garment I shall be made whole.' But Jesus . . . when he saw her said, 'Daughter, be of good comfort, thy faith hath made thee whole." Matthew (19.20)
I began my research into the life of St. Veronica when I became Orthodox in 1996 and chose her for my saint. Initially, most of what I found was legend. Then at the request of my spiritual father to write a service for her, my research revealed some remarkable things. Based on these historically documented truths about St. Veronica, I have written an overview of what is documented about her life, Veronica's Veil and Statue and an Orthodox liturgical service in honor of her. Holy St. Veronica, pray to God for us!