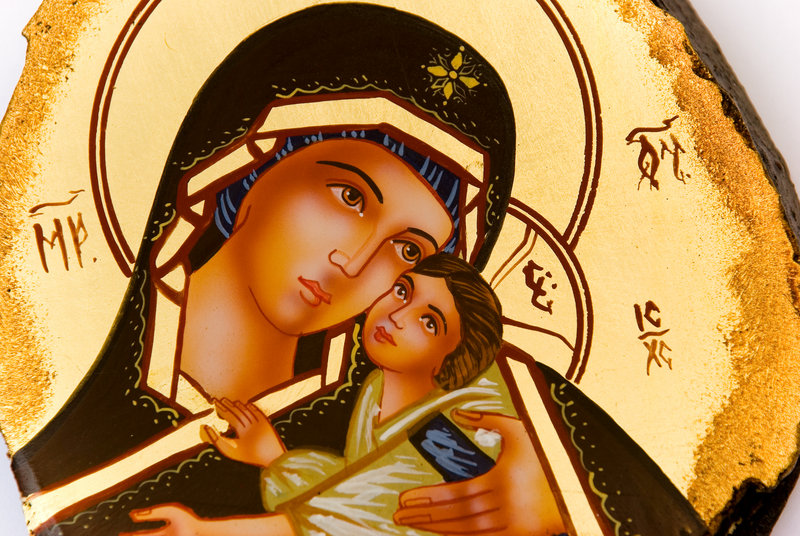 Find out more about:
The Early Church
Eastern Orthodox Saints
Orthodox Church Theology
The Sacramental Life of the Eastern Orthodox Church
Eastern Orthodox Monasteries
Orthodox Bookstores
Orthodox Icons and Music
What is the Orthodox Church?
Click here to watch a great short introduction video to Orthodoxy.
http://www.piousfabrications.com for other videos and book reviews related to Orthodox Christianity
---
Before you visit an Orthodox Church..
12 Things I Wish I'd Known... by Kh. Frederica Matthewes-Green: http://www.frederica.com/12-things/
---
Ancient Faith Radio
http://ancientfaith.com
A unique Christian Orthodox ministry offering Eastern Orthodox podcasts: historical, scriptural, cultural and theological including three podcasts about my spiritual journey and Christian Conversion and book:
http://ancientfaith.com/podcasts/features/the_pearl_of_great_price
A two part podcast from 2009 - Kevin Allen interviews Veronica Hughes
Part One
Part Two
http://ancientfaith.com
---
Orthodox Christian Network
A family oriented Christian Orthodox ministry featuring timely podcasts, daily scripture readings, and family oriented programs.
---
St. Nicholas Orthodox Church, San Anselmo, CA
http://stnicholasmarin.org/
My parish and church.
---
Not of this World Bookstore
http://www.notofthisworldicons.com/Home.jsp
Exquisite icons, jewelry and a wealth of Orhtodox literature and gifts - I love this bookstore! It is Santa Rosa, CA, but he ships anywhere in the US.
---
St. Herman Press
http://www.stherman.com/
Offers wonderful books on the lives of saints and Orthodox theology. A men's monestary - one of the first started by American converts to Eastern Orthodoxy. They are located in Platina, CA and welcome pilgrims. I wrote my book in a cabin my husband built on property we own adjacent to the monastery.
---
St. Paisius Serbian Orthodox Monastery - wonderful online bookstore
http://stpaisiusmonastery.org/pub.htm
This beautiful women's monastery is in the Arizona dessert. They welcome pilgrims as well. St. Paisius is mentioned in my book. The support I received from the nuns was invaluable during and after my Christian conversion.
---
St. Paisius Missionary School
St. Paisius Missionary School was an essential part of my re-formation – part of my becoming a new creation in Christ in Orthodoxy. Please check out their website and contact them if you are interested in bringing a deeper experience of Orthodoxy to your parish or might be interested for yourself and family. Fr. Michael Oyer and Fr. Phillip Tolbert offer at least one or more retreats a year. Here is their website:
http://stpaisius.org/about-us/
---