Everyday Saints and Other Stories is one of the best books I have ever read. It has sold over a million copies in Russia. The author is a hieromonk, (priest/monk) in the Eastern Orthodox Church in Russia. His book is a collection of stories about the remarkable people/everyday saints he has had the opportunity to meet on his monastic journey starting with his early years as a film student, his conversion and call to the monastic life in Communist Russia. His stories and encounters are remarkably candid,  lovingly humorous and  profoundly moving. You will not be able to put this book down and shed a few tears along with way.
The author: " In this book I want to tell you about this beautiful new world of mine, where we live by laws completely different from those in "normal" worldly life—a world of light and love, full of wondrous discoveries, hope, happiness, trials and triumphs, where even our defeats acquire profound significance: a world in which, above all, we can always sense powerful manifestations of divine strength and comfort."
Archimandrite Tikhon (Shevkunov). Everyday Saints and Other Stories. Translation by Julian Henry Lowenfeld.
Pokrov Publications, 2012. $23. 504 pages, illustrated. ISBN 978-0-9842848-3-2, 978-0-9842848-4-9.
---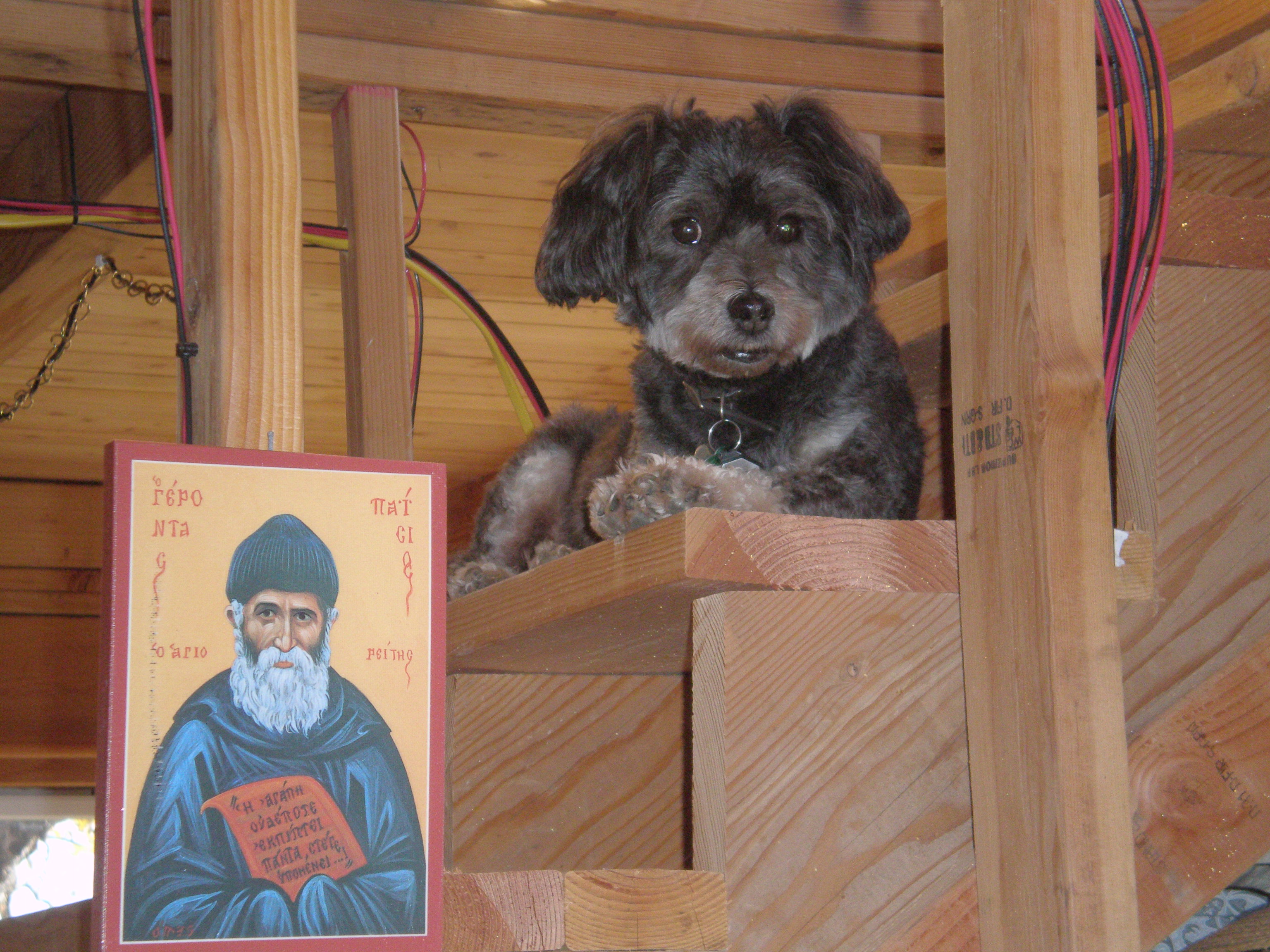 Our little dog, Bubba, loves to sit on the stairs in our cabin in process in Platina, CA, right above the icon of Elder Paisios of Mt. Athos.
If you would like to read a remarkable book related to Orthodoxy and Eastern Religions and Gurus - in addition to my book - look no further!
My experiences were quite tame in comparison - thank goodness!
Veronica Hughes
The Gurus,
the Young Man
and Elder Paisius

by Dionysius
Farasiotis
    This powerful memoir tells the story of a Greek youth who, out of a desire to know the truth empirically, began to experiment in yoga, hypnotism, and various occult techniques. Eventually drawn back to the Faith of his forefathers—Orthodox Christianity—he visited the ancient monastic republic of Mount Athos in his native Greece, where he was brought to a knowledge of the Truth of Jesus Christ by the saintly Elder Paisios (1924–1994). Nevertheless, believing he had only found "part of the truth" on the Holy Mountain, he chose to give the "same opportunity" to Hindu yogis that he had given to Elder Paisios and other Orthodox monks. Thus, at the age of twenty-five, he embarked on a trip to India, where he undertook his search in the ashrams of three famous gurus, one of whom was worshipped as a god. His experiences in India, along with his subsequent encounters with Elder Paisios on Mount Athos, are recounted in the present book in vivid detail.
    Popular in Greece since its first publication there in 2001, The Gurus, the Young Man, and Elder Paisios is a page-turning narrative of both outward adventures and inward struggles. What stands out most in this book, however, is the radiant image of Elder Paisios, possessed of divine gifts, laboring in prayer for his fellow man, and overflowing with unconditional love. Through this, one sees the uncreated Source of the elder's love and of the author's spiritual transformation: the true God-man Jesus Christ, Who honors man's personal freedom while drawing him, through love, into everlasting union with Himself.
Softcover, 320 pages, $17 US
ISBN 978-1-887904-16-2
---
Inner River by Kyriacos C. Markides
I have read several of the books written by Kyriacos Markides. What I love the most about his books are his conversations with Fr. Maximos, an Athonite monk, now a bishop. Fr. Maximos is able to summarize matters of faith with the wisdom of an Athonite elder in a manner modern seekers can hear. He incorporates the wisdom of the Holy Elders and Fathers of the Orthodox Church with compassion and humor completely compelling and disarming the listener at the same time. One can easily relate to the spiritual adventures and struggles of the author, Kyriacos, as well.
In his latest book, Inner River, Fr. Maximos walks us through the fruits of the Holy Spirit, "Starting with self-control and climbing the ladder all the way up to love." My words fall short of the sweet flowing manner in which Fr. Maximos relates these virtues to our everyday life. It was said by St. Seraphim of Sarov that the acquisition of the Holy Spirit is the goal of Chrisitan life. Well, Fr. Maximos takes us through those fruitful steps essential to the acquiring of the Spirit and the grace-filled transformation of the soul experiences in Eastern Orthodox Christianity.
A book well worth reading, though I confess, I skipped many of the personal sharings by Kyriacos at the advice of my husband. "The heart of the book lies in the words of Fr. Maximos for those who are already Orthodox." For those folks not yet Orthodox, the personal aspect of Inner River shared by Kyraicos on his pilgrimages in this book may be of interest, as he himself is actively engaged in the process of discovering the hidden treasures of  Eastern Orthodox Christianity and brings a few friends with him along the way.
Veronica Hughes
Inner River by Kyriacos C. Markides, Image Books, New York
---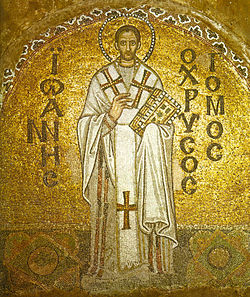 St. John Chrysostom, one of the Holy Fathers of the Church
The Bible and the Holy Fathers for Orthodox
compiled and editied by Johanna Manley
Monastery Book, Menlo Park, CA
What a valuable and unique Bible this is. It offers our daily Orthodox scripture readings with scriptural interpretations by the Holy Fathers and other trusted sources.
___________________________________________________________________________________________________
Three Holy Elders of Greece
Fr. Iakovos of Evia, Elder Paisios of Mt. Athos, and Elder Prophyrios
In particular, "Wounded by Love", The life and the wisdom of Elder Prophyrios is so touching. He talks about the path of love when pursing one's spiritual struggles. All their books have changed my approach to spiritual struggles in unique ways. They are men of our times and I highly recommend reading their books:
The Garden of the Holy Spirit, Elder Iakovos of Evia
by S.G. Papadopoulos
Orthodox Witness
Elder Paisios of Mt. Athos, Spiritual Counsels, Volumes I, II, III
Holy Monastery "Evangelist John the THeologian"
Wounded by Love, The life and the Wisdom of Elder Prophyrios
Dennis Harvey Publisher, Limni, Evia, Greece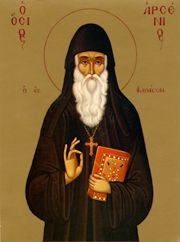 St. Arsenios the Cappadocian
written by Elder Paisios
A wonderful edifying book! This book about the life of St. Arsenios the Cappadocian, written by Elder Paisios - available in paperback and quite affordable. It seems that God has blessed us with so many faith affirming elders in our efforts to study of the lives of modern saints, currently focusing on those from Greece.
_____________________________________________________________________________________________________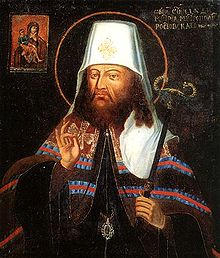 St. Demetrius of Rostov
The Great Collection of the Lives of the Saints
Compiled by St. Demetrius of Rostov
Chysostom Press, House Springs, Missouri
The Great Collection of the Lives of the Saints, which is only available in hard bound in monthly volumes, is a spiritual treasure. My husband and I made the commitment to buy and read this series of books in support our daily practice of reading the lives of Saints from the early Church. It is one of the most comprehensive, in depth and inspiring collections of the full stories and lives of many of the most beloved Saints of the Orthodox Church. (Some of the months have yet to be published.)
Reading these longer versions of the lives of Saints, such as the life of St. John Chysostom (75 pages long) or St. Gregory the Wonderworker, who literally prayed to God and moved mountains, has changed our lives! Daily we are being reminded that "With God, all things are possible". Not only are they possible, but given how entrenched both my husband and I have been in the Western logical mind, reading the longer version of the lives of martyrs and ascetics is mind blowing! In a matter of months, by the grace of God and the prayers of the Saints, we have begun to enter into a deeper contemplation of the Divine and more fervent prayer as a direct result of reading these volumes. Glory to God!


---